Thank you for your interest in Bodhi Travel.
We are excited to share with you our latest promotions and special offers!
Get them before the promotions end!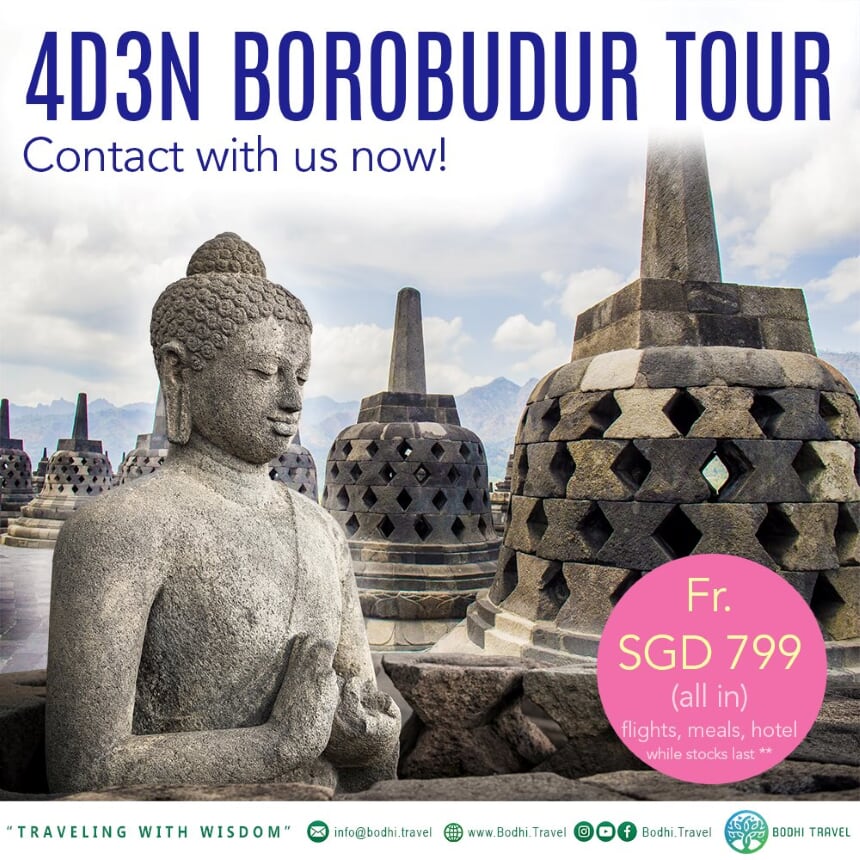 Special rate is now available for our 【4D3N - Yogyakarta + Borobudur Ancient Candis Tour】
All in tour package only fr. SGD 799 per pax.
Flight ticket included!!! (SIN-YOG round trip)
- Small group tours / Private tours
- Authentic local experiences
- Meals, accommodation, flight tickets inclusive
- No mandatory shopping stops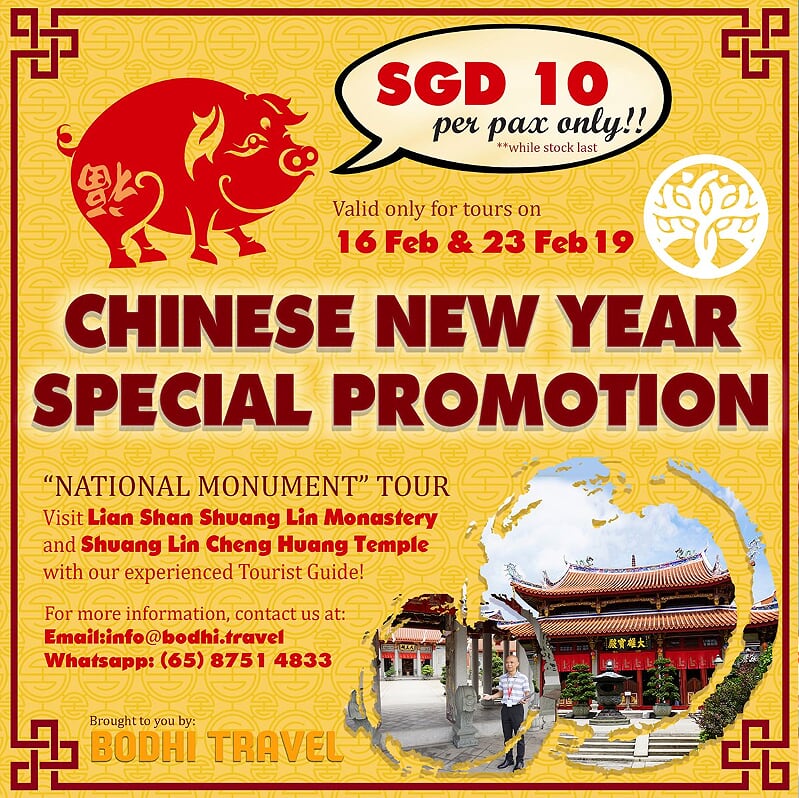 【Chinese New Year Special Promotion】
Looking for a special activity during this coming February?
Invite your friends and family to join our 【National Monument Tour】 at Shuang Lin Cheng Huang Temple and Lian Shan Shuang Lin Monastery!!
Usual price: SGD 75, now only SGD 10 !!
【Only available for tours on 16 Feb & 23 Feb !!!】
During this 2.5-hour walking tour, we will visit the majestic Cheng Huang Temple and Lian Shan Shuang Lin Monastery. We will learn about the history of the two amazing places and get to know about the various deities and Bodhisattvas. There will also be sharing on the architectural design and the profound teachings of Taoism and Mahayana Buddhism.
Click here to book for the tour now: http://bit.ly/2QxEcyZ
* Remember to select the correct date before checking out!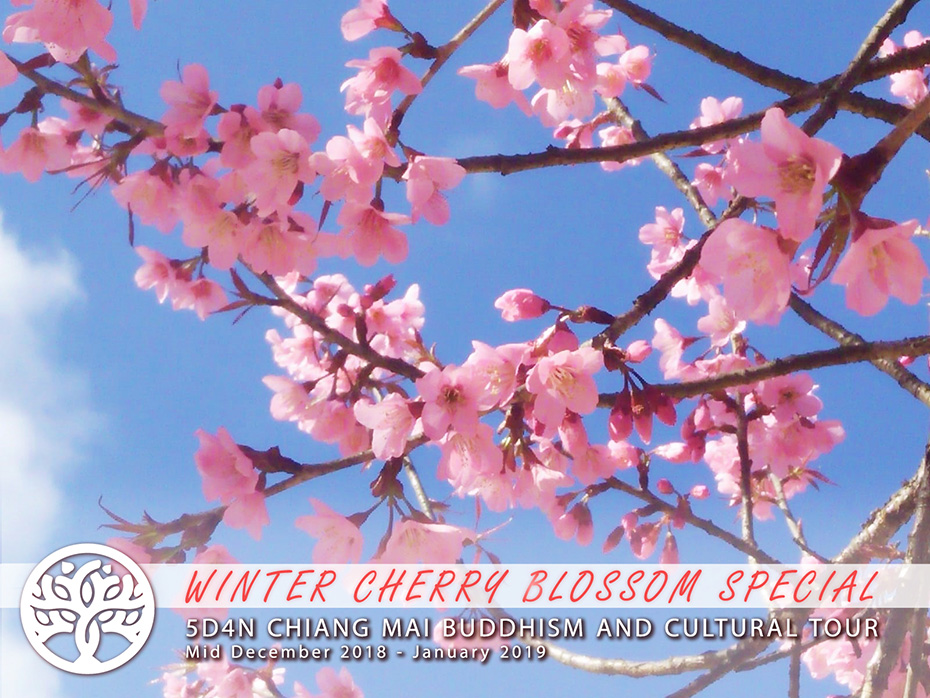 Cherry Blossom, known as Sakura in Japanese. Do you know that you can actually see these magnificent pink flowers in Chiang Mai, Thailand too?
We will make special stops during our signature CHIANG MAI BUDDHISM AND CULTURAL TOUR to view these beautiful blooming flowers!
As you know, all conditioned states are impermanent, so don't miss this short window of opportunity to catch these flowers while they are in season!
Sign up for our Winter Special Chiang Mai tours now!
= Departure Dates =
14 Dec, 21 Dec, 28 Dec 2018
04 Jan, 11 Jan, 18 Jan 2019
*Dates are adjustable. Subjected to the weather 🏵️