JOGJA 5D4N PACKAGE
The largest Mahayana structure in the world is located deep in the middle of South East Asia! Join us on a trip to Borobudur and be regaled by stories of the Buddha's life (and previous lives) and Sudhana's journeys (as depicted in the Lalitavistara, the Jataka Tales and the Avatamsaka Sutra).
REMARK : 
* Monday : Borobudur & Prambanan open with limited access
* Monday : Keraton of Jogja closed
* Rate are subject to change due to government policy regarding petrol increasement 
ITINERARY
Day 01
Day 02
Day 03
Day 04
Day 05
Day 01 – Arrival Yogyakarta – Transfer to hotel
Arrive at Yogya International airport ( YIA ) meet and greet with our guide, drive to your hotel for check in. Rest of the day free at your hotel.
Meals: -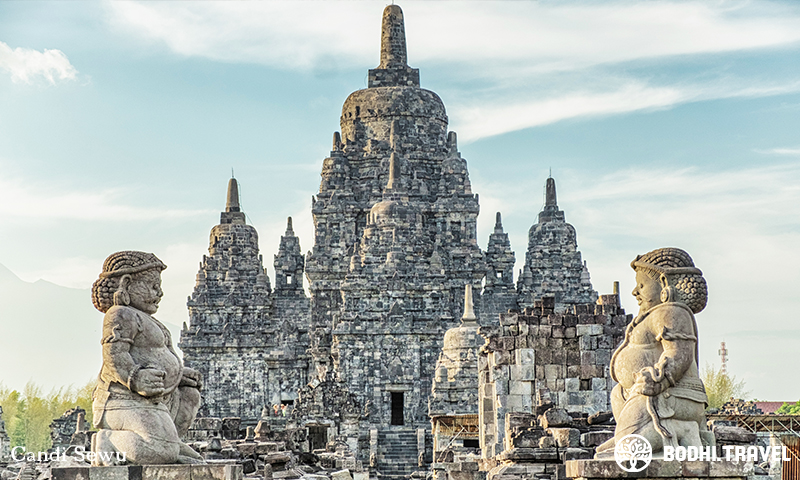 Day 02 – Fullday tour to Borobudur – Pawon - Mendut
After breakfast at your hotel, you will be pick up by our guide to start the tour to visit The Borobudur temple Borobudur Temple Compounds is the World Heritage designation of the area of three Buddhist
temples in  CentralJava, Indonesia. It comprises Borobudur,  Mendut, and  Pawon . The temples
were built during the Shailendra dynasty around the 8th and 9th centuries CE and fall on a straight line.
The Pawon temple is also known as Bajranalan – As part of the sacred ritual ceremony of Vesak, Buddhist pilgrims making a journey on foot from Mendut Temple to the colossal Borobudur Temple will pass a small yet gallant temple: the Temple of Pawon. While in Javanese Pawon translates as "kitchen", it is also believed that the name is derived from the word "Per-Awu-an" or a place that contains dust. Dutch archaeologist JG de Casparis claims that the temple is a shrine to keep the ashes of King Indra (782 – 812 AD), father of King Samarrattungga of the Buddhist Syailendra Dynasty. The temple is also known as Bajranalan, taken from the Sanskrit word Vajra meaning Thunderbolt (also a Buddhist ceremonial tool) and Anala meaning fire or flame. Thus, Vajranala or the Flaming Thunderbolt is believed to have been a weapon of King Indra and that the temple was, therefore, the shrine to house it. Afternoon return to your hotel for overnight
Meals: Breakfast
Afternoon
There will be a lunch break and noon rest before going to Candi Pawon and Candi Mendut.
Candi Pawon and Candi Mendut, though much smaller than Candi Borobudur, are integral to Borobudur with all three temples located on a straight line. 
After visiting Candi Mendut, we will walk over to Mendut Vihara to visit this functioning Buddhist temple. 
If the Venerable is around, we will visit him to pay our respects to him.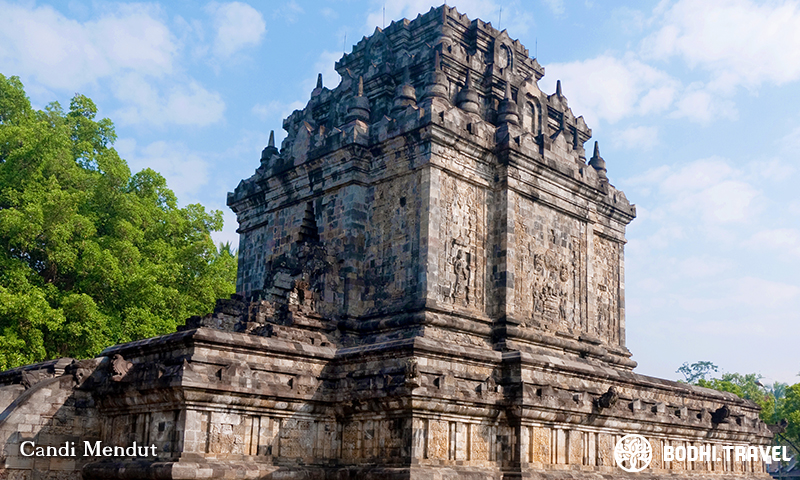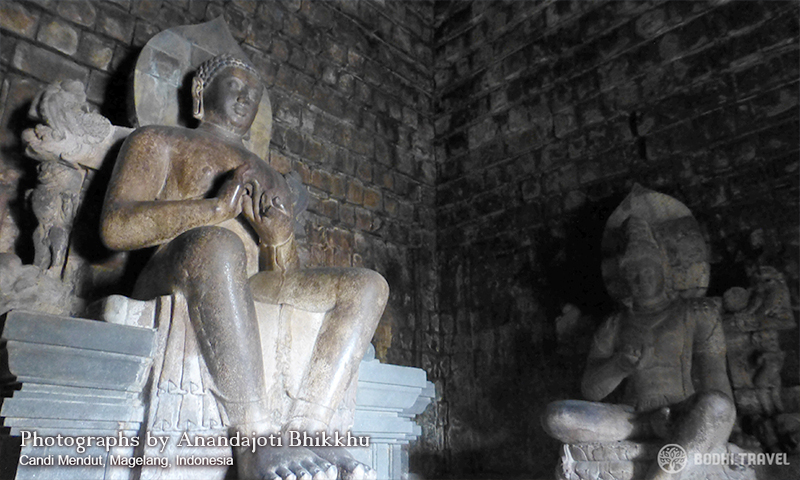 Night
After a rewarding day understanding the life of the Buddha and also related Buddhist arts, history and cultures, we will return to our hotel for rest. 
Before dinner, there will be a period of reflection where we will be sharing our thoughts on Borobudur.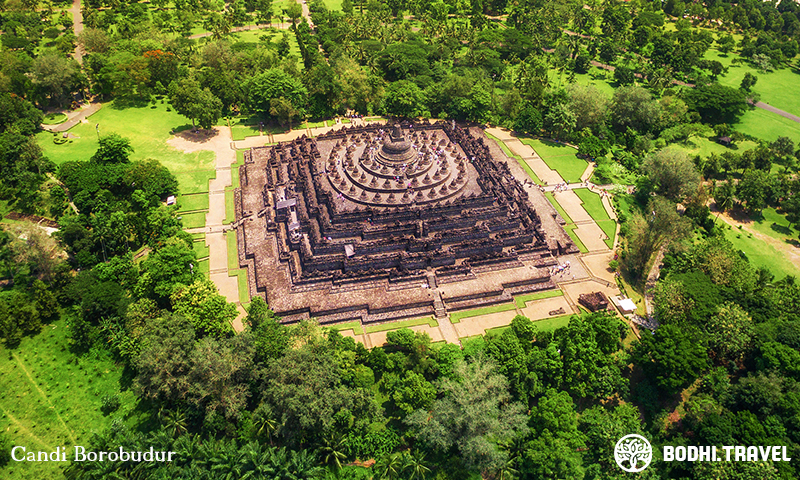 Day 03 – Fullday tour Mangkunegaran and Prambanan
After breakfast at your hotel, you will be pick up by our guide to start the tour to visit The mangkunegaran. The Pura Mangkunegaran is a palace complex in the city of Surakarta, Central java, Indonesia. It is the official palace and residence of the Duke of Mangkunagaran and his family. The Palace complex is one of the centers of Javanesse culture and contains a museum exhibiting royal artifacts of Mangkunagaran. Afterwards we will visit museum batik Danarhadi, an International Batik museum with vintage fabrics, live-action demonstration and textiles. Afternoon we will visit Prambanan Temple. This complex temple is a 9th-century Hindu temple compound in the Special Region of Yogyakarta, in southern Java, Indonesia, dedicated to the Trimūrti, the expression of God as the Creator (Brahma), the Preserver (Vishnu) and the Destroyer (Shiva). The temple compound is located approximately 17 kilometres (11 mi) northeast of the city of Yogyakarta on the boundary between Central Java and Yogyakarta provinces. Afterward return to your hotel for overnight
Meals: Breakfast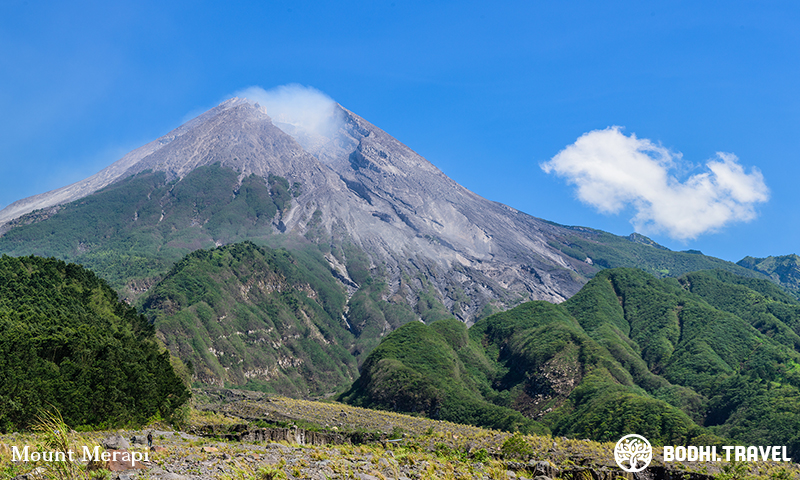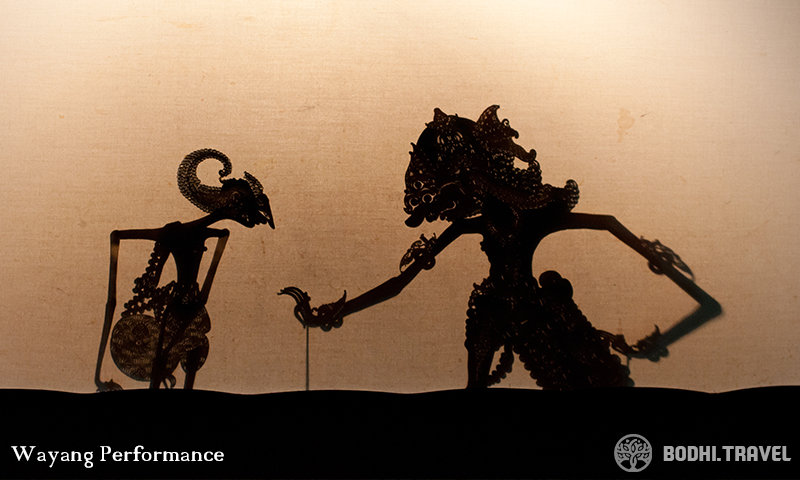 Day 04 – Fullday Jogja city and Jeep Lava tour
After breakfast, you will be pick up and start the tour to visit Tamansari water castle, this site is the former royal garden of the sultanate of Yogyakarta. Located about 2km south within the ground of Keraton Jogyakarta. Our next visit will be the Ullen Sentalu museum located in Kaliurang highland, Yogyakarta. The museum display relics and artifact from royal houses and kratons of Java, such as Yogyakarta, Pakualam, Surakarta and Mangkunegaran. Last but not least we will have some fun by ride a jeep tour to enjoy the beautiful panorama of Mt Merapi. Afternoon return to your hotel for overnight
Meals: Breakfast
Day 5 - Jogja - Departure
Breakfast at your hotel, free at your own leisure until our guide pick you at hotel lobby for transfer to Yogyakarta International Airport for your flight back home.
Meals: Breakfast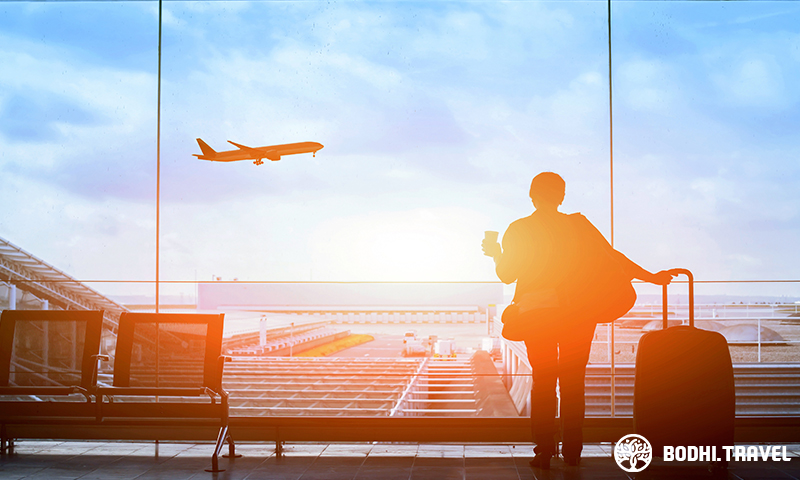 Inclusions AC private mini bus, Local English speaking guide, all entrance fee to object visits as indicated in above details, all parking fee, 1x jeep tour, daily breakfast ( stay as per hotel choice ), 4 Nights stay in Jogjakarta, local VAT and service charge
Exclusion Flight tickets, High Season & Peak Season surcharge, personal expenses ( phone bill, laundry bill etc ), optional activity, other items which is not include on above detail, tips and gratuities 
Hotel check-in time at 14.00 & Check out time at 12:00
3* hotel Jogja : Indies Heritage, Ayaartta or similar
4* hotel Jogja : Gallery Prawirotaman, Santika Premier
5* hotel Jogja : Melia, Royal Ambarukmo or similar