KYLE
Kyle first started traveling in Thailand in 2005, even since he steps in the Land of the Free, he is deeply intrigued and attracted by the strong uphold of Buddhism. He begins to discover the uniqueness of Thai Buddhist Art & Architecture. From the glorious embellished Chedi (Stupa), the variety of mudras that look "same same but different", to the intricate details on the copper Buddha statues. There are so many wonders in discovering this rich and diverse Buddhist culture.
As a freelance designer, he has the good fortune to travel around the world, to name a few, Sri Lanka, Thailand, India, Cambodia, Laos and China in search of deeper meaning in life through Buddhism. After having graduated in Diploma of Buddhism studies from the Buddhist Library, he has volunteered for many Buddhist events and groups, such as being a tour guide for Kong Meng San Phor Kark See Monastery's Temple Trail, Wat Ananda, Tibetan Buddhist Centre.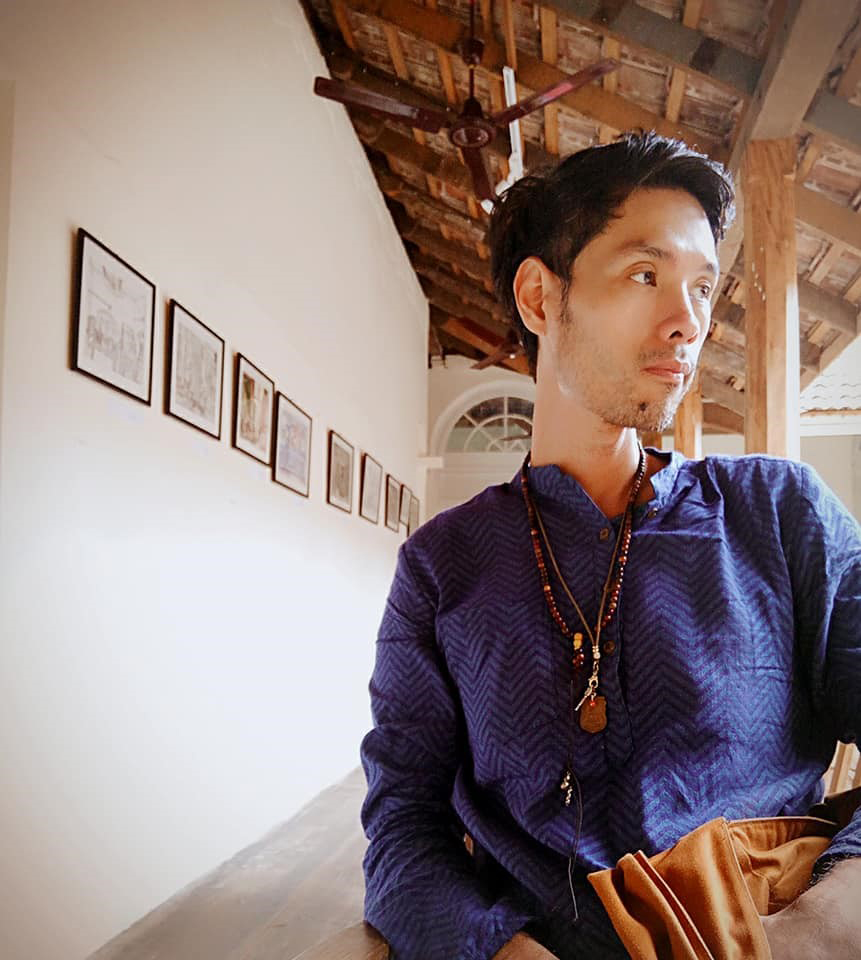 He even has the good fortune to meet the His Holiness the Dalai Lama.
An avid traveller and active volunteer in the Buddhist circle, he strongly believes Dharma can be accessed or inspired through travelling. The gratification he gained as a guide by bringing Buddhists around temples has been a source of inspiration for him and has helped him discover yet another passion (besides compassion ;)
He is also the author of 108 Places to see before nirvana and Monk Key and now taking his online Buddhism course from Havard edx.
Tour(s): Chiang Mai Buddhism and Cultural Tour
PATRICK
Although he has lived in many countries and done very different things, Patrick's life so far has been a single-minded pursuit of knowledge, meaning, and purpose.
From his first encounter with spirituality at the age of 12, to leaving for England at 24 to study philosophy (culminating, after nearly nine years, in a PhD), then embarking on a pilgrimage to Buddhist monasteries all over China to study Dharma at 36, and returning to Singapore in 2016 after living in Thailand for five years as a monk, he has never stopped learning.
Presently, he cherishes every opportunity to share his extensive knowledge and life experience with other people in his role as a tour curator and licensed guide for Bodhi Travel. Each of Patrick's curated tours is a unique experience - an exploration of the visual, the intellectual, even the spiritual.
Tour(s): Singapore Buddhism Tours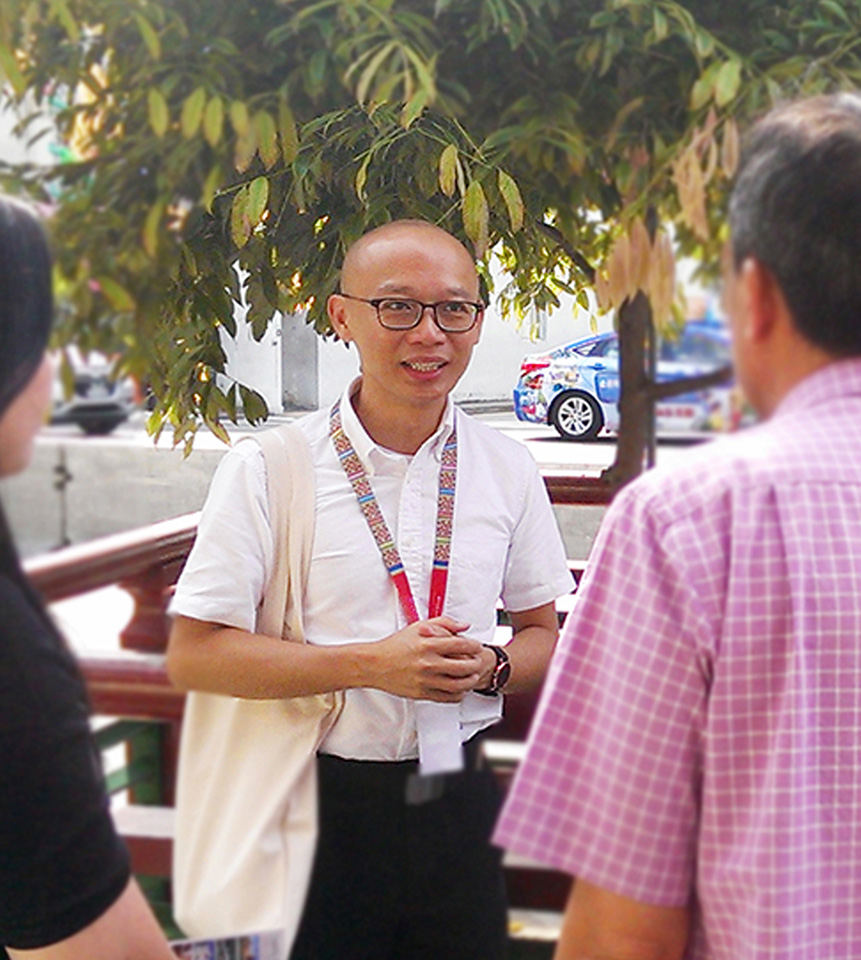 TEO PUAY KIM
Teo Puay Kim (PK) has been learning Buddhism since his undergraduate days more than two decades ago. PK has also worked in the tourism industry since graduation and for him, Bodhi Travel is the culmination of his interest in Buddhism and knowledge of tourism.
He was deeply inspired by historical records of the spread of Buddhism from North India to the east and stories of Buddhists (in addition to the Buddha) making journeys and trips to learn and share Buddhism over the past 2500 years. Throughout Asia, there are existing Buddhist monuments and remains bearing witness to the tremendous influence that Buddhism has on Asia.
PK hopes that through Bodhi Travel, more people can have the opportunity to visit Buddhist sites to learn and reflect on how the Buddhist faith has impacted on local cultures and civilisations over the centuries.
PK was a volunteer at Kong Meng San Phor Kark See Monastery as part of the 3GEMS temple volunteer guiding group. He is also the Director of Dharma In Action Ltd, the company responsible for the THIS Buddhist Film Festival since 2009.
Tour(s): Borobudur Ancient Candis Tour